Home Made Chipotle Beef Burgers
May 23, 2020
It doesn't matter if you are American, French, British or Lithuanian, when the weather says "Spring!", it is time for burgers! And who doesn't love a good beef burger? Well maybe vegetarians?… if you are a vegetarian, maybe cottage cheese pancakes will work better for you?(Sorry, vegans, nothing for you yet). You could try killing some helpless, innocent plant and substitute beef with chickpeas or some other fartfull product.
I am Lithuanian, so I didn't grow up eating burgers. I grew up eating potatoes… Potatoes in every possible shape and form. With everything and by everything… 
Anyway, even though burgers are not as big of a thing here as they are in the United States. The last couple of years more and more restaurants started offering them here. And some are insanely good. I think My favorite ones were the ones I've had at London Grill and at IQ Baras, so I could say I've been exposed to burgers pretty well.
Still, nothing beats home made burgers. With these thoughts we decided to try our hand at it. And I am happy to say  – our experiment was a success.
Our attempt at making them
Obviously Kate has made burgers many times before, but it was probably the second time I tried my luck at it. And I would be lying if I said that it was no sweat and it turned out perfect. There are some things I will do differently next time. Like actually adding salt (facepalm)… Good that Worcestershire sauce is pretty salty, so it still turned out really good and even though we could definitely feel the lack of salt, it was still very tasty. 
And a little less salt is probably good for us after the waffles we had a couple of weeks ago where I mistook it for sugar and put 8 times more salt than I should've… (facepalm times 8?)
I also fried them a little too well. Thankfully it didn't burn, but it got dangerously close.
Secrets to making great burgers
My experience is limited, but I think I can still give some insights. The first thing you need to realize is that perfecting the actual burger patty will only get you 30 percent of the way to making your hamburgers taste great and look incredible. The other major parts are the bun and the the toppings. We tried to make our own bun, but more on that in another post. 
Here are my 5 tips on burger toppings:
Start with the sauce. This will make it stay on the bread and it will be less messy.
 Place 3-4 thin slices of pickles, putting more will overpower other flavors.
Use a really sharp knife for tomatoes. Otherwise you'll have a mess and your burger will nasty and wet.
If you are putting fried onions, fry them to the point where they get crunchy. This will add to the texture and overall experience of a burger.
Put the cheese on the meat while it is still frying, if you want it to melt. If you forgot, put your meat in the oven with the cheese on.
Interesting facts about burgers
Looking up burgers I found some interesting things about them. Apparently, despite its popularity in US and UK, they are thought to have originated from Hamburg, Germany. I guess it is not as surprising if you actually think about the name. In Germany and then German – American lines, Hamburg steak was a big piece of ground beef served between two pieces of bread. Not exactly the modern day hamburger, but connection is pretty clear.
Another interesting fact is that burgers became popular in US in 1904 and by now it is estimated that almost 60 of all sandwiches sold around the globe are in a form of a burger. Mostly thanks to McDonalds, which sells more than 70 hamburgers every second.
Print Recipe
Home Made Beef Burgers with Chipotle (20 min) + rest time
Slightly adapted classical American beef burgers. Easy to make and great for outdoor parties.
Meat resting time
30

minutes
mins
Keyword:
american burger, american food, beef burgers, burgers, chipotle burger, home burger
Equipment
Frying pan or a grill

Mixing bowl
Ingredients
The burger patty
350

g

ground beef

1

egg

1

large

onion

chopped

1

clove

garlic

pressed

2

tsp

salt

2

tsp

pepper

1

pinch

chipole (smoked chilli)

1

tbsp

Worcestershire sauce

½

cup

bread crumbs

or whole-wheat flour

1

pinch

dried oregano

1

pinch

dried thyme

1

pinch

parsley
Toppings
lettuce

pickle

sliced

cheese

sliced

tomatoes

fried onions

cut in thick slices

ketchup

mustard
Instructions
Preparation and making the patties
Chop the onion, get all the ingredients at hand. Cut burger buns in half and heat up the grill or the frying pan.

Mix ground beef, an egg, chopped onion, garlic, chipotle, Worcestershire souce, breadcrumbs (or whole-wheat flour), and herbs in a bowl.

Cover the bowl and put it in the fridge for 30 minutes to let the meat rest. This will help the ingredients to blend better and burgers to stay together when being cooked.

Using your hands form round patties (about 1,5 cm or 0,6 inch thick) and place them on the grill or hot frying pan.

Flip them when the bottom is darker and holds itself together. If possible, avoid turning more than once (this will help the meat to cook through better and stay together). After you've flipped the burger, place a slice of cheese on top to let it melt.
Putting burger together
You can toast the buns to keep them from getting damp. Spread ketchup and mustard on both sides of the bun.

Place pickles, tomatoes, and lettuce. Add the burger with cheese. Top it with fried onions and close the burger.

Pour yourself a drink, and get some fries. And it is time to sink your teeth into your juicy burger!
You May Also Like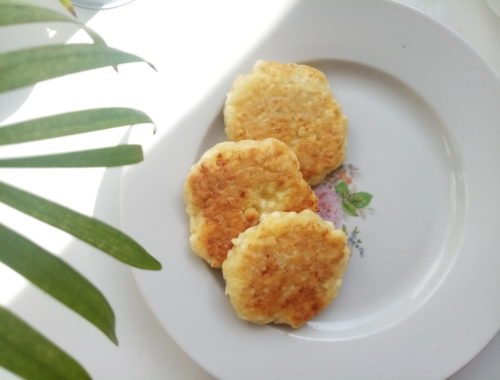 May 9, 2020
April 11, 2020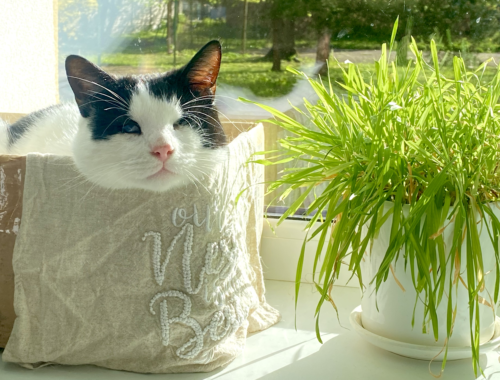 May 25, 2023